Introduction
Hello! How's it going?
For sneakerheads, "overseas shops" is always fascinating.
This is because there are many limited edition sneakers that are not available in the country you live in.
Thanks to sneaker YouTubers, we now have much more information about sneakers from overseas than before.
If you come to a foreign country, you want to buy sneakers you can't buy in your country.
In this article, we have compiled a list of Vancouver's sneaker stores by genre for not only sneakerheads, but also for those who want to casually enjoy shoes!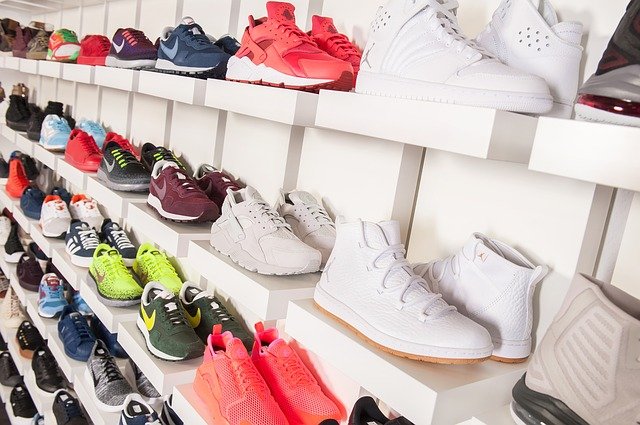 Footwear Retailers
・Foot Locker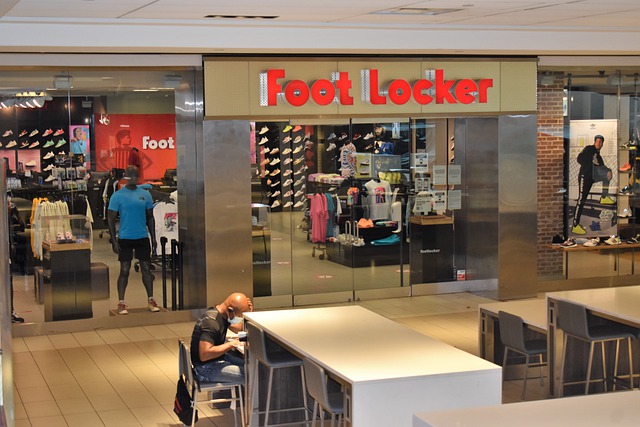 It is the largest sneaker store in the world, as we all know.
Last year, the acquisition of a major Japanese sneaker store, Atmos, made headlines, didn't it?
Foot Locker is the easiest place to get "hype sneakers" such as NIKE in stock.
You can find Foot Locker in Metrotown, Richmond, Surrey, etc., but I think the best selection is on Robson Street.
There is also a large selection of apparel, including the North Face Nupsi, which is also on sale.
・ChampsSports
Subsidiary of Foot Locker.
I think they have the best product lineup next to Foot Locker. The lineup is slightly different from Foot Locker's, which is also interesting.
Sometimes they have "One buy get one 50%" sale on caps such as NEW ERA, so it is a good time to buy.
・Sport Chek
I think it is like "Xebio" in Japan.
They often have big sales.
They have apparel, NBA goods, snowboarding, outdoor goods, etc. They have everything except sneakers.
The sneakers are not that rare, but they have a wide range of sneakers.
・Little Burgundy Recommend !
Sneakers Select Shop.
If you want to buy cheap, this is the place!
There is usually a permanent sale section, and this section is a great place to look.
I bought almost all of my Converse CT70s here. You can usually find them on sale for about $70-$20. A real bargain if you have the right size!
・Browns、B2
This is another select store like Little Burgundy.
They often have sales, but I personally find it hard to tell which items are on sale, and the sale prices are not as good as Little Burgundy's.
(It may depend on the timing.)
・Zumiez
This is a skateboard store.
I guess it stands like "Murasaki Sports" in Japan.
We have confirmed that they are located in Robson, Metrotown, and Surrey.
They have not only sneakers, but also decks and apparel.
The apparel is on sale rather often, and I think you can get it at a pretty good price.
Depending on the timing, Champion's Reverse Weave may be on sale at a discount?
・gravitypope
A select store for nice shoes.
I have the impression that there is a good selection of boots and other women's items.
They also carry collaborations such as Comme des Garcons x Converse.
The regular prices are often high, but they have a great sale section, and you can find them at a considerable discount.
If you can find something in your size, go for it! (I should have bought NB's 2002!)
Incidentally, I couldn't find any blue Garson Converse in my size at all, so I called here and had them order them for me for free.
I have confirmed that they are in Kitsilano and Gastown.
・MENU
Skateboard store located in the basement about 5 minutes after entering Gastown.
Personally, I recommend it.
They only have NIKESB, CONS, and other skateboards, but you can find some models that you can't find in Japan.
When I visited in 2018, I got the impression that they had a variety of DUNKs (as shown in soshi's video).
They often have 40% off sales, and apparel such as "Fucking Awesome" is often on sale as well.
・SoftMoc
You can often find them in shopping malls such as Pacific Center, Metrotown, and Outlet.
Nike, Converse, Dr. Martens, etc. are all available, and there is always something on sale.
We recommend this store for those who want to buy shoes at a reasonable price rather than quality.
It is like Tokyo Shoe Ryutsu Center in Japan (probably).
・Journeys(ジャーニーズ)
The impression is the same as the Soft Moc.
However, they also have Converse CT70s here, so if you are looking for Chuck Taylor, this is the place to go.
I have a good memory of once they had CT70s for $20, but when I asked to try them on, they said they couldn't find one pair and gave up.
Apparel is often on sale as well.
You can often find them in shopping malls such as Metrotown and Richmond.
・Dipt Kicks aka The Vancity Store
It is located near the Museum of Fine Arts on Robson Street.
The original apparel is often a parody of something, but many of them are rather cute and covetable.
For those who like street fashion, this is a good place to buy souvenirs.
Sneakers are also available, though not in such large numbers, and they are often on sale.
・Livestock
One of the few account-strength stores in Vancouver, located in Chinatown.
They also have a good selection of original apparel.
They sometimes have sneakers of the HYPE type, so if you go there on the day they are released, you will have a better chance of getting them.
・The Corner Store (by Complex Clothing)
This store is affiliated with Complex, which is famous for "sneaker shopping" and "complexcon.
The store is not that spacious, but the sneakers and apparel are tastefully selected.
Sneakers were sometimes down to 40% depending on timing.
Located on the main street, it is a good place to visit while on a vintage clothing tour.
Company-operated sneaker stores
・NIKE Store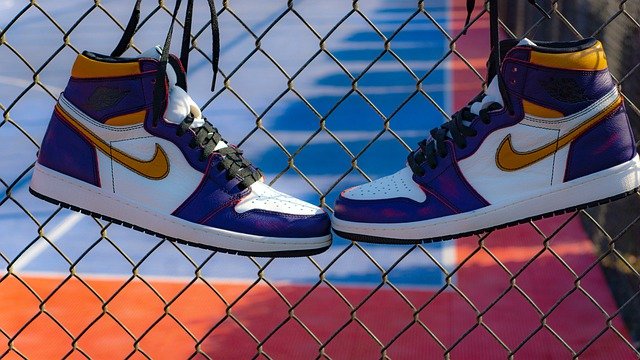 NIKE is the odds‐on favorite of the current sneaker boom, as it is known.
However, my impression is that the Nike Store, a directly managed store, rarely has popular products.
If the timing is right, they may even include popular colors of Dunks and AF1s.
They are located on Robson Street, Surrey, and Metrotown.
Metro is probably the largest store.
・adidas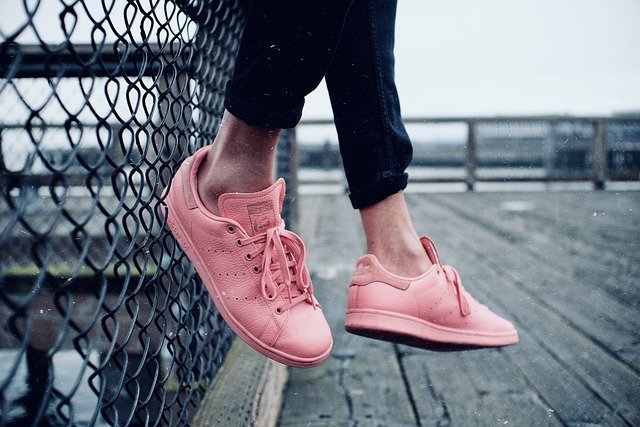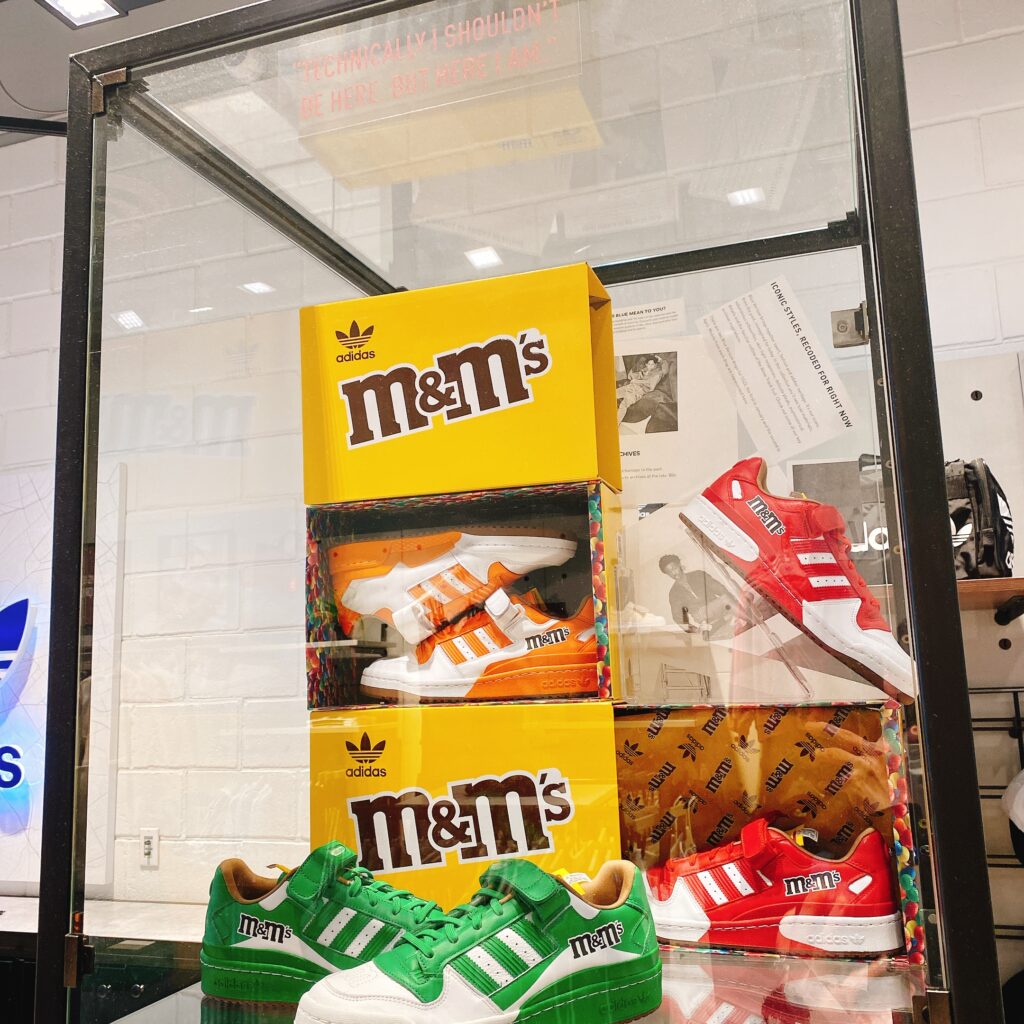 I don't know the details because I don't buy adidas and I hardly see them. Sorry >_<.
YEEZY was in stock!
The Robson Street store is big.
・New Balance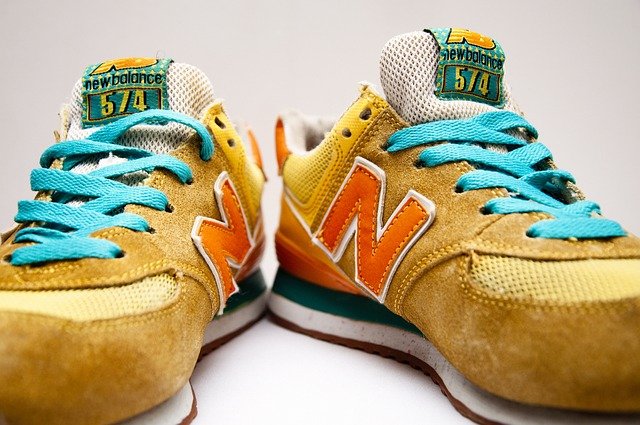 There seems to be one on Robson Street and one in Richmond.
The Robson store is not that big.
LEVI'S collaboration 990s and 550s were often in there, but they sell out quickly, so it would be better to buy them immediately when you find them!
I haven't seen any other collaboration items at the moment >_<.
・VANS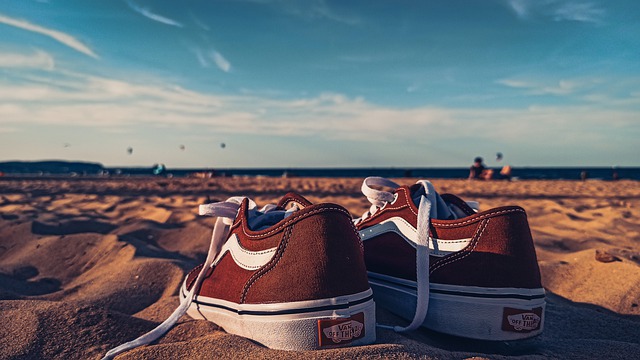 It is located in shopping malls and other places such as Robson Street and Metrotown.
I have the impression that apparel is especially cheap.
The staff is very friendly.
If you want to buy sneakers, I might recommend you to go to an outlet store because they have a wider variety of sneakers and they are cheaper.
Hype Resale sneaker shops
・THE LAB by STAY FRESH
It is located in large shopping malls, Metrotown and Richmond.
It's a resale store that mainly handles HYPE type products.
You can check the price by barcode.
They also have a small amount of USED items.
The prices are not cheap, so it seems to be a common resale shop.
Sometimes they have sales along with online, but it was hard to tell what is cheaper in the store lol.
・8PM
It is located downtown near the waterfront station and in Richmond.
The store staff is always of Asian descent, probably because the owner is Asian.
Both apparel and sneakers are HYPE type resale.
Apparel was on sale sometimes.
・Plus
This is also what is called a resale store.
The selection of goods is not so different from others.
It is located in the basement of Pacific Center, so in a sense, it is probably the easiest to get to.
It is located right above the food court in the basement.
・NFS Official Shop Heat Vault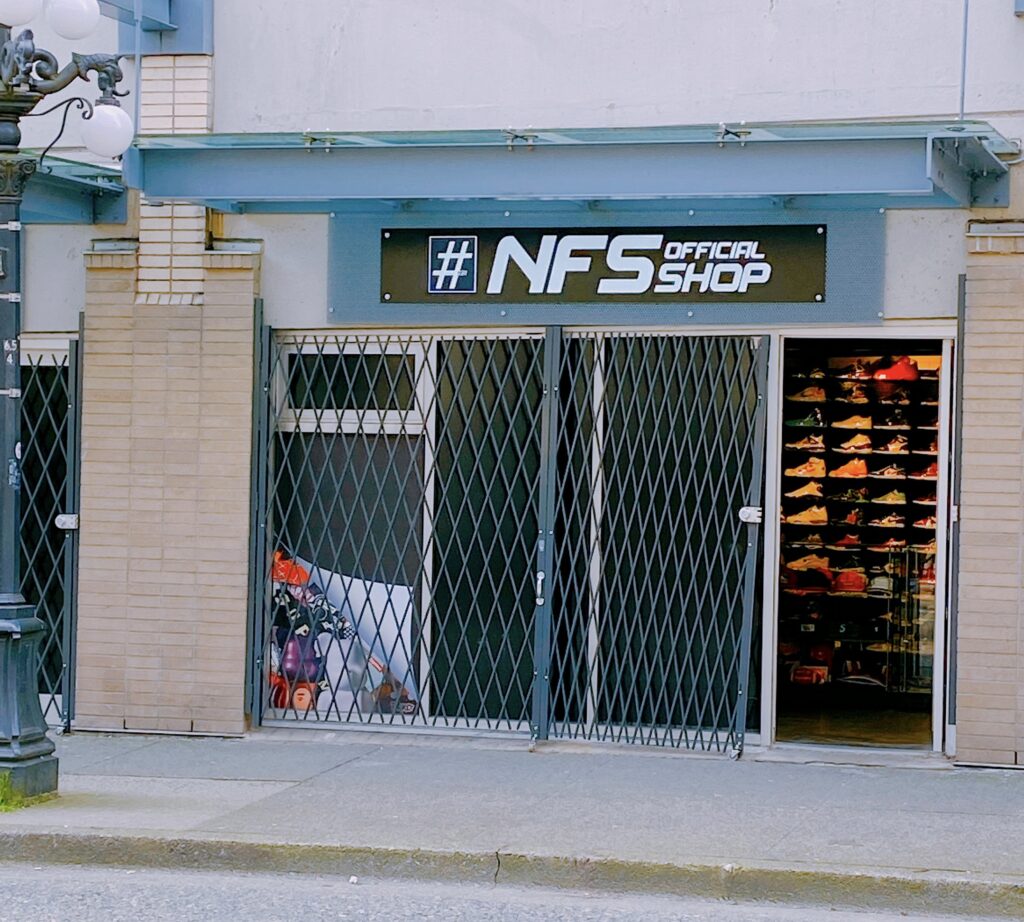 Relatively new resale store, probably built around 2022.
It is located at the entrance of Gastown.
Compared to other resale stores, it probably still has a wider variety of sneakers.
The prices are still not that different.
Department stores
Since it is a department store, it carries not only sneakers but also many high brands.
You can't afford to buy them at regular price, but when they are on sale, you can get them at reasonable prices, so I think it is interesting to go there to see them during sales, such as when the season changes.
My friend bought a pair of CT70, a collaboration of Converse, Fragment, and Moncler.
・Hudson's Bay
It is a well-established department store. It is located on Robson Street and in a large shopping mall.
There are sneakers in the men's shoe section, and high brand shoes are sometimes on sale.
In spring, down and other outerwear are surprisingly inexpensive.
Extra edition
・Winners
It is a famous discount store in Canada.
It is what we call "Ross Dress for Less" in the United States.
They are located all over Canada, and the selection of goods is slightly different in each place.
You can find everything from apparel to household goods.
I haven't found any sneakers so far, but I have seen CT70 and Dr.Martin. Looking at the overseas instagrams, it seems that there are a few bargains to be found here and there.
Personally, I've also seen North Face and OFFWHITE, so I'd recommend apparel.
・Marketplace
A feature of META (formerly Facebook) that is not handled in Japan.
Simply put, it is like Mercari. It allows private sales and purchases.
Compared to resale stores, the prices are lower, but you need to be careful because there are many fake sneakers.
・McArthurGlen Designer Outlets
Located near YVR. It is about 30 minutes from downtown by train.
Sneaker items include NIKE, adidas, vans, PUMA, and Reebok.
My impression of the selection depends on the person.
NIKE has a much better selection in Japan. At first, I went there with high expectations and was shocked to see so little.
Adidas has a decent selection, including some collaborations, but if you are used to the crazy discount rates at Japanese outlets, I think you will feel inadequate.
Vans is generally good, and some of the collaboration items with MOMA and others were also cheap.
Reebok is cheap, but almost nothing that a sneaker lover would want lol, maybe a BBC collaboration pump fury (which was expensive). I didn't see any Question or anything until the end of the day.
PUMA sometimes had suede vintage in it. Once there was a collaboration with Maison Kitsune in there, so that was good.
It is the same in Japan and overseas. I recommend North because you can get them at an unbelievably low price compared to Japan!
Conclusion
How was it?
I have the impression that the U.S. is not that kind to sneakerheads, even though it is next door to the sneaker capital of the world, the U.S.A. lol. It might be better you don't expect too many rare items.
Personally, I think it is more fun to go to select stores and try to find Converse or New Balance, which are not available in your country, because the prices and selection are not so good. (Let's leave aside whether you can bring Converse back to Japan or not.)
Try to find sneakers that are different in popularity between my country Japan and other countries, or sneakers that are unique to Canada!
Click here for a bible of all Vancouver's vintage clothing stores!
Here's a story about a pinch I got for using my credit card overseas!!
Click here to read the story of my life in quarantine in Canada, which was too spectacular.!
Why Kindle and Amapura are recommended overseas!